Looking to lose weight?

Looking to gain convenience & live a healthier lifestyle?

Looking to gain muscle?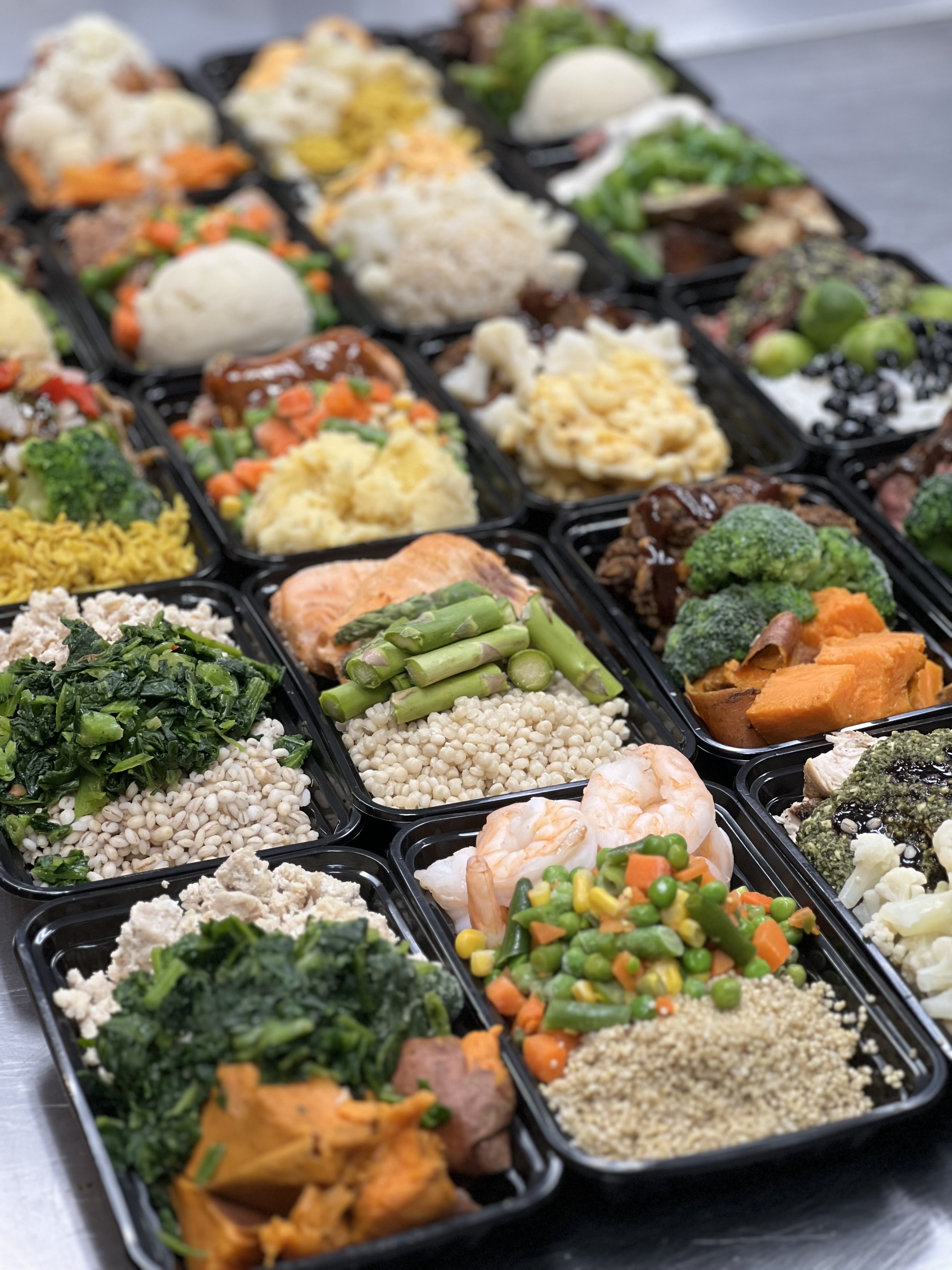 Proteins:

sliced steak, pulled steak, grilled chicken, pulled Chicken, ground turkey, turkey meatballs, salmon, tilapia, mahi-mahi, shrimp, ground beef, Burgers, eggs, black bean burgers, Tempe, Tofu, & More!

Carbohydrates:

basmati rice, brown rice, couscous, quinoa, white potatoes, sweet potatoe fries, sweet potatoes, pasta, wraps, ....or substitute with a double serving of vegetables!

Vegetables:

broccoli, brussel sprouts, cauliflower, green beans, vegetable medley, & asparagus.

Choose from our wide variety of sauces.

bbq, buffalo, ranch, sweet chili, buffalo ranch, honey mustard, teriyaki, & many more!
One on one chats with our chef every week

Weekly Diet changes based on goals and preferences

Fully customized meals, pre packaged and prepared for you, every week.